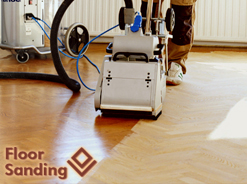 A wood floor may become very unattractive with time. There may appear small holes, cracks and other imperfections that not only look terrible, but also make walking difficult. If you have decided to put an end to this, it is time to use our floor sanding services in Nunhead, SE15. Our reputable firm is experienced in floor sanding; it is professional, certified and background-checked, so there is nothing to worry about. Select a date and call our assistants to schedule a floor sanding service. We will come to get the task done whenever you please. Give us a ring straight away.
Our Services
Price
Sanding only
from

£12.00

/m2
Sanding and 3 coats of clear lacquer
from

£17.00

/m2
Extra coat of lacquer
from

£4.00

/m2
Staining /dyeing
from

£.400

/m2 per coat
Gap filling 1 = sawdust+resin
from

£4.00

/m2 (for gaps up to 3mm)
For our full price list please click
here
Wood Floor Sanding in Nunhead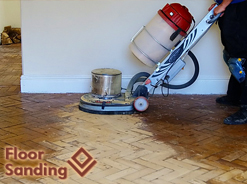 You can rely in our experienced technicians to provide the professional floor sanding which you need. They will remove all imperfections and signs which show wear and tear of your wood floor. Before the actual sanding, our staff will clean the surface of your floor and remove the nails and staples which may be left on it. They use modern sanding machines and qualitative sandpaper. After the process is completed, your wood floor will be covered with oil or polyurethane sealant. It will protect the floor from damage. Order our brilliant floor sanding services, provided in Nunhead, SE15 every day in the week.
You not only made my floors look nice but you charged me a fair price for that. The team I had in my house was very friendly too. – Aidan
Floor Sanding and Polishing Nunhead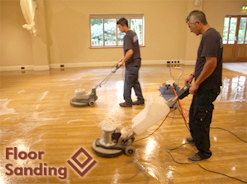 At our London hard floor cleaning office, we believe in having a strong customer service program. Most of our customers are repeated clients, so we have a database which reminds us when to contact them to remind them that the time has come again for us to perform our hard floor cleaning service. Due to the pace of life in London many people just simply forget to do this. Which is why they take advantage of this type of plan. No matter how many times we enter a homeowners residence our technicians will always first perform an inspection, once this is done we will sit the homeowner down and quickly run through what we will be doing, and what we need them to do. This gives our customers peace of mind that they know they are in good hands.
Find Floor Sanding Team Here:
Floor Sanding Team Nunhead, SE15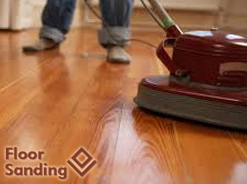 You can completely trust our professional floor sanding that is provided by our dedicated company in Nunhead, SE15. We use the latest technologies to remove the top layer of your wooden surfaces and we collaborate with reliable and experienced staff. We will renovate your wooden floors in a unique way because our employees are well acquainted with all the stages of the floor sanding. Our prices are very reasonable and fixed and you can learn more about our latest offers through our customer support centres. Make the right choice for your wooden floors and contact us both during the week and at the weekends.