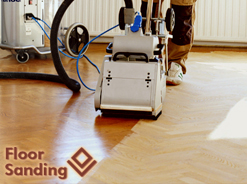 Do you need dependable and effective floor sanding services? Then don't wait any more and dial the phone number of our company. You will contact immediately one of our well-mannered representatives who will inform you about the attractive offers we have and all other details that you like. Our floor sanding procedures are very popular in the different districts of London thanks to our happy clients. They know that we are reliable specialists who are always prepared to perform a floor sanding procedure not only in Stepney, E1, where our office has been based for many years, but also in every other area of the city.
Our Services
Price
Sanding only
from

£12.00

/m2
Sanding and 3 coats of clear lacquer
from

£17.00

/m2
Extra coat of lacquer
from

£4.00

/m2
Staining /dyeing
from

£.400

/m2 per coat
Gap filling 1 = sawdust+resin
from

£4.00

/m2 (for gaps up to 3mm)
For our full price list please click
here
Wood Floor Sanding in Stepney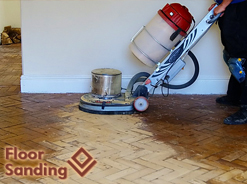 Hardwood flooring which is well maintained can last for many years, in some cases decades. However, to ensure this most London property owners have to understand that using mops and hoovers will eventually damage and strip away the finish of their wood flooring. Our hard floor cleaning business understand what it takes to ensure wood flooring is kept in immaculate condition, thus saving time and money for homeowers so they don't have to get their flooring stripped and refinished. We have the experience and knowledge honed after many years of experience on how to perform hard floor cleaning. They only thing we leave behind is a clean and pristine floor for the whole family to enjoy.
The operators were very friendly they returned my calls, got us scheduled at convenient time and gave us a really good price. My floor is looking great. I couldn't be happier. – Alex
Floor Sanding and Polishing Stepney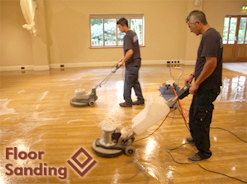 Floor sanding projects is what we specialize in and our happy customers in Stepney, E1 are on the same mind. Book a floor sanding service with us and our team of skilled sanders will be on your address in a short notice. They use only top of the shelf sanding products and machines that reduce the quantity of dust and make the cleaning after that much easier. They can handle every task – floor sanding, gap filing, buffing, sealing. Call our operators or make a booking via the website and you will get a free consultation and an instant free quote.
Find Floor Sanding Team Here:
Floor Sanding Team Stepney, E1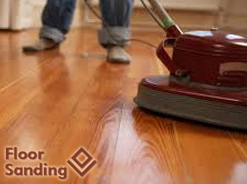 Investing in the inexpensive floor sanding services that our agency offers will be great for the prolonging of the life of your floors. We are proud of the fact that the procedures that we have are reasonably priced and that they are also executed only with the most modern machines. A couple of hours will be enough for the renovation of this part of your real estate property. We will give you the chance to inspect your floors afterwards and tell our employees your opinion. They can perform the procedure again until you are completely satisfied. Thanks to us, you can book a floor sanding service every day by coming to Stepney, E1.