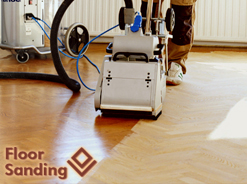 Whenever you search for professional floor sanding, take a look at our exceptional offers that are provided by our dedicated and experienced company. Currently situated in Roehampton, SW15, we strive to exceed the customers expectations and to offer them fast and customized solutions that will make their wood and laminate floors look like brand new. You can contact us from Monday to Sunday to book our excellent floor sanding and to receive further details about our great working schedules that cover the weekends. We will effectively repair your floors, regardless of the problem, providing every procedure in a careful manner and up to the standards.
Our Services
Price
Sanding only
from

£12.00

/m2
Sanding and 3 coats of clear lacquer
from

£17.00

/m2
Extra coat of lacquer
from

£4.00

/m2
Staining /dyeing
from

£.400

/m2 per coat
Gap filling 1 = sawdust+resin
from

£4.00

/m2 (for gaps up to 3mm)
For our full price list please click
here
Wood Floor Sanding in Roehampton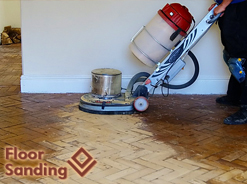 Your floor can be refreshed and improved if you rely on our technicians to ensure you the professional floor sanding which you need. They will inspect your floor and estimate the necessary time for its sanding. All the procedures from cleaning, removing of nails, sanding and coating will be performed successively with the necessary attention and concentration. Our sanding process leaves minimal dust and covers all areas of the wooden floors. It guarantees perfectly flat, rid of stains and scratches parquet, hardwood and cork floors. Rely on our technicians to provide the excellent floor sanding which you need in Roehampton, SW15.
Incredible job performed by a team of professionals who made the impossible to my tired wooden floor. I am particularly happy with the finish and the lack of dust. – Ellis
Floor Sanding and Polishing Roehampton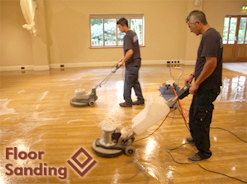 Hard floor cleaning when performed properly in London homes can leave a wood floor looking the same as when it was first installed. However, homeowners must do their bit to ensure their flooring stays in this shape. Never use harsh chemical cleaners on a wood floor, as this could eventually strip the finish off it. Always ensure to dry up any spills or water, never just let them sit on a floor. Firstly this could be dangerous as family members could slip on it, and secondly should there be anyway way for water to enter a wooden floor, this will eventually lead to mold and rot setting in. When our expert technicians first come to inspect a floor, we will go through the options that are available to homeowners. We have the knowledge and years of experience to ensure any hard floor cleaning job we do will guarantee 100% customer satisfaction.
Find Floor Sanding Team Here:
Floor Sanding Team Roehampton, SW15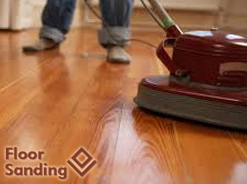 You can provide all hardwood floors in your house with an excellent and inexpensive floor sanding service by simply coming to Roehampton, SW15. There you can visit the head office of our well-known company and meet with the amazing team of specialists who can change the appearance of all floors in your home in just a couple of hours. We have the best equipment of modern machines which will help you see how good your floors can actually look. We guarantee that our prices are the most affordable ones offered in the city of London, so you won't have to worry about it. Call us and you will be very happy for sure.