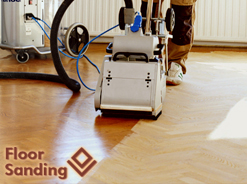 Before you decide to replace your worn wooden floor, remember to try floor sanding. It can help to refresh and restore your floor, bringing back its original shine and look. It is very easy to get such a service and if you choose our firm, it is not going to cost you too much either. We currently cover Clapham, SW4 and offer the most trustworthy and dependable floor sanding services in London. We are at your service all the time, from Monday to Sunday. Please lean on us whenever you find yourself in need of such a service. Make an appointment as soon as you can.
Our Services
Price
Sanding only
from

£12.00

/m2
Sanding and 3 coats of clear lacquer
from

£17.00

/m2
Extra coat of lacquer
from

£4.00

/m2
Staining /dyeing
from

£.400

/m2 per coat
Gap filling 1 = sawdust+resin
from

£4.00

/m2 (for gaps up to 3mm)
For our full price list please click
here
Wood Floor Sanding in Clapham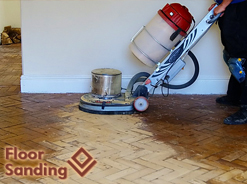 Giving a chance to the qualified professionals of our agency to sand your wood floors will be highly beneficial for the good looks of your home. Our procedures may have affordable prices but they are also very effective. With their help you will be able to preserve your wood floors and enjoy them for many more years. We have a set of excellent tools and technologies which will remove the layer of grime from the wooden surface of your floors and will make it perfectly smooth once again. Contact us when you are ready by coming and reserving a floor sanding procedure in Clapham, SW4.
I appreciated your hard work. The floors look lovely. You know your business very well. The price was fair too.– David
Floor Sanding and Polishing Clapham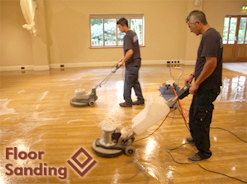 If your wooden floor has become covered with scratches and dark stains, you can rely on our company to provide the professional floor sanding which it needs. Our technicians will clean your floor and remove all pieces of furniture and other things which obstruct the process. They use modern and effective sanding machines which will restore your floor. Hard to be reached places will be sanded by hand. After the sanding is completed the technicians will use polyurethane sealant or oils for protection of your floor. Use our floor sanding services provided in Clapham, SW4 any time whenever you need them.
Find Floor Sanding Team Here:
Floor Sanding Team Clapham, SW4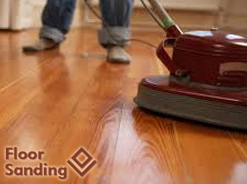 If you want to protect your wooden floors from premature wear and tear, use our floor sanding firm. With this service you rid your floors of defects and make the surface even again. This will keep them in good condition in the many years to come. As for our firm, we can assure you we can be trusted. For many years we have dealt with that and we are familiar with the minutest details regarding the process of floor sanding. Currently we serve Clapham, SW4 and our mission is to offer the highest quality of services possible. Once we get the job done, your wooden floors will be immaculate. We guarantee that. Give us a ring.