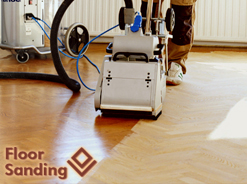 Our company is devoted to restoring wooden floors to their initial condition. We specialise in floor sanding and are absolutely professional. You can find us in Kilburn, NW6. Our mission is to get the best results for our clients and make them come back. Our equipment consists of very powerful and quality sanding machines which make sanding an easy job. We are also prepared to remove imperfections, fill holes and stain the surface so that the end result is the one you desired. We are capable of fulfilling your requests in time. Why don't you give us a go? It is worth the try.
Our Services
Price
Sanding only
from

£12.00

/m2
Sanding and 3 coats of clear lacquer
from

£17.00

/m2
Extra coat of lacquer
from

£4.00

/m2
Staining /dyeing
from

£.400

/m2 per coat
Gap filling 1 = sawdust+resin
from

£4.00

/m2 (for gaps up to 3mm)
For our full price list please click
here
Wood Floor Sanding in Kilburn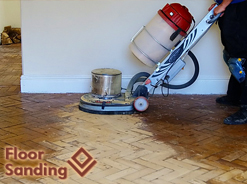 Thanks to our professional floor sanding, you can have your wood floors restored and repaired in an excellent way. Our company is thoroughly committed to providing the utmost care for your floors in the fastest possible way. We are sure that we can meet your expectations because our floor fitters are equipped with reliable sanding machines and edgers. As for the working schedules, we assure you that you can book our floor sanding both during the week and at the weekends. In case you need further information about the prices and the exclusive offers that we provide, turn to our customer support centres that work 7 days per week.
We are very grateful for the professionalism of this company. They did a great job with sanding of our old wooden floor. Now I'm actually happy to be in my kitchen thanks to them. – Megan
Floor Sanding and Polishing Kilburn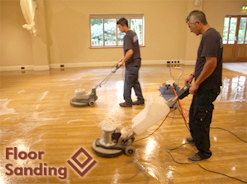 Most London hard flooring was built to be not only durable but ascetically pleasing to the eye. But, no matter how strong a material is, if it is not maintained properly it will slowly degrade over time. However, this is not a problem for our hard floor cleaning service. We have worked on every type of flooring material known to man. Our hard floor cleaning technicians come with several years of experience under their belts. They are all highly trained to use our numerous appliances, in combination with our range of cleaning products. We also now offer and range of eco friendly cleaning products to suit everyone's tastes.
Find Floor Sanding Team Here:
Floor Sanding Team Kilburn, NW6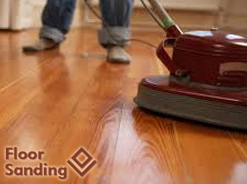 We have the best floor sanding services which can be delivered to Kilburn, NW6 and many other places in London by the sympathetic and qualified employees of our company. If you see a lot of scratches, stains from spills and other things every time you look at your hardwood floors, this is a clear sign that it is time to call us. Our special floor sanding services will improve this part of your home now without any problems. In exchange for a very reasonable fee, we will renovate your floors and will make them look good again. Just call us and we will take care of the rest.