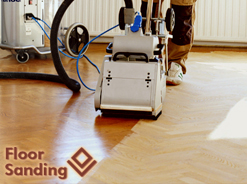 Even the worst looking floor can be restored fast and easy with the help of our skilled experts. Our company offers high quality floor sanding services for homes, offices, schools, halls. If you have a hardwood floor covered with scratches and gaps, its time to contact our operators and book a floor sanding service. We guarantee that we will not make such a mess like some other sanders do because we use top of the shelf materials and equipment that reduces the quantity of dust. We operate in Richmond, TW9 every day. Call us now. Free quotes available.
Our Services
Price
Sanding only
from

£12.00

/m2
Sanding and 3 coats of clear lacquer
from

£17.00

/m2
Extra coat of lacquer
from

£4.00

/m2
Staining /dyeing
from

£.400

/m2 per coat
Gap filling 1 = sawdust+resin
from

£4.00

/m2 (for gaps up to 3mm)
For our full price list please click
here
Wood Floor Sanding in Richmond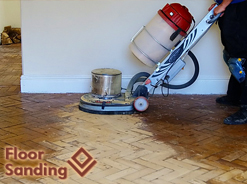 If you have installed your wood floor it is necessary to provide its proper sanding. This procedure is also recommended to be performed when your parquet, cork or hardwood floor shows signs of wear and tear. Your domestic and commercial property can be refreshed and improved, if you use our excellent floor sanding services. They include cleaning of the floor, its sanding and final coating with sealants. All flaws and imperfections from your floor will be removed and it will become shiny and attractive. Book the floor sanding you need, provided by our company, for you domestic or commercial property, located in Richmond, TW9.
This company uses the best floor sanding machines. They came and gave us free estimate and the price was really acceptable. Now, the floor looks amazing. We wouldn't hesitate to hire them again. – Lola
Floor Sanding and Polishing Richmond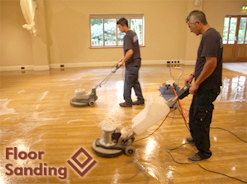 If you dislike the terrible look of your hardwood floor then its time to call us and we will come and restore it to its original condition. Our company offers floor sanding service of the finest quality. We operate in Richmond, TW9 and the neighbouring districts every day, even on the official bank holidays. With us, you get cost-effective price and efficiency no other company can offer. Our floor sanding machines are modern and no dust will be produced during the floor sanding procedure. All scratches and gaps will be filed and the floor will be sealed for best results.
Find Floor Sanding Team Here:
Floor Sanding Team Richmond, TW9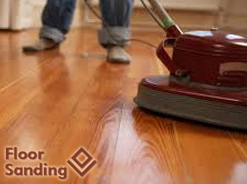 Hard wood flooring that has been professionally installed in a London home can look stunning. However, like everything else it will need some maintenance to ensure its continuing appeal. This is were our hard floor cleaning service will come into the picture. We have the appliances, tools and products to suit every type of hard wood flooring. We also have many years of experience in this industry, and guaranty 100% customer satisfaction once a hard wood flooring job has been completed. Once our highly trained technicians have finished a job, your flooring will look the same as it did when first installed.