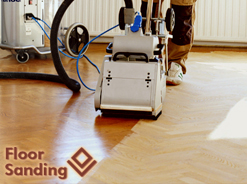 The competitive prices, the excellent team and the modern equipment are the main things which make our professional company the best provider of floor sanding services in Bethnal Green, E2 and the rest of London. Our agency can supply you with very effective procedures that will significantly change the appearance of your wood floors. We know that our clients want to have floors which look flawless and we plan to exceed their expectations by transforming this part of their properties completely. Don't miss this opportunity to try our great procedures because this is the only way you can renovate you hardwood floors without breaking the bank.
Our Services
Price
Sanding only
from

£12.00

/m2
Sanding and 3 coats of clear lacquer
from

£17.00

/m2
Extra coat of lacquer
from

£4.00

/m2
Staining /dyeing
from

£.400

/m2 per coat
Gap filling 1 = sawdust+resin
from

£4.00

/m2 (for gaps up to 3mm)
For our full price list please click
here
Wood Floor Sanding in Bethnal Green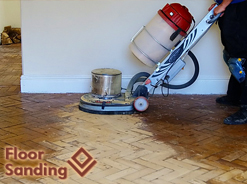 To keep your wooden floor in a great condition for longer, you can rely on our technicians to provide the floor sanding which it needs. They will make sure the floor's surface is absolutely clean and flat. All nails, glue and staples will be removed from your floor. The dust and grime will be cleaned and then the floor sanding will begin. Our technicians use high-quality sanding machines and sandpaper. They will cover all areas with the machines or by hand. Your wood floor will be lacquered with oils or a polyurethane sealant. Our floor sanding can be used by all residents living in and near Bethnal Green, E2.
We could not be happier with the floor sanding you did at our house. The floor looks much better now. – William
Floor Sanding and Polishing Bethnal Green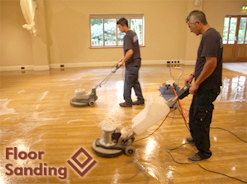 Give your wooden floor a new look by booking our floor sanding services. You will be surprised to see what we can do to make your floors more presentable and beautiful. We have cutting edge sandpapers that remove all the imperfections that can make your flooring an eyesore. We are devoted to our job and we would do anything to give a breath of new life to your premises. Our service is not costly. Furthermore, we cover Bethnal Green, E2 and you can count on us all week long. If you are interested, take your time to schedule a service. We will help you out.
Find Floor Sanding Team Here:
Floor Sanding Team Bethnal Green, E2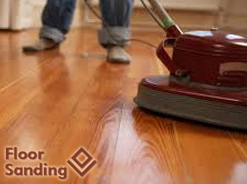 Your wood flooring will be rid of all signs which indicate wearing out and make it unattractive if you use our services. The floor sanding which we provide will improve the condition of your floor and make it more resistant to daily usage. Our technicians will prepare the surface of your floor for sanding and clean it well. They will use modern and powerful sanding machines which will restore your floor and make it refreshed. Your floor will be sanded and covered with a varnish to keep it protected from damaging. Order our floor sanding for your domestic or commercial property located in Bethnal Green, E2.