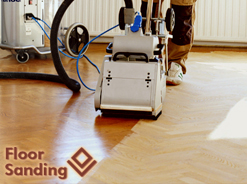 Our professional company knows best how to sand your hardwood floors and make them presentable once again. The secret is in the excellent and highly effective floor sanding services that we offer, which will eliminate the layer of grime which is covering the surface of your floors. Along with the dirt will also disappear all ugly scratches and unpleasant marks, so that the surface can become ideally smooth again. Our employees have experience with the performance of this procedure, so you don't have to worry at all. Thanks to us you can reserve first-class floor sanding services every day in Rotherhithe, SE16.
Our Services
Price
Sanding only
from

£12.00

/m2
Sanding and 3 coats of clear lacquer
from

£17.00

/m2
Extra coat of lacquer
from

£4.00

/m2
Staining /dyeing
from

£.400

/m2 per coat
Gap filling 1 = sawdust+resin
from

£4.00

/m2 (for gaps up to 3mm)
For our full price list please click
here
Wood Floor Sanding in Rotherhithe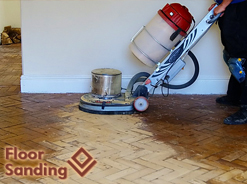 Whenever you search for professionally done floor sanding in Rotherhithe, SE16, you can completely count on our dedicated company that will offer you the utmost care for your wooden floors. Our comprehensive team is capable of providing all the stages of the floor sanding, by using modern sanding machines and abrasive materials. Contact us both during the week or at the weekends to discuss the working process with our polite staff and to make an arrangement due to your schedule. We promise to apply every procedure in a careful manner and up to the highest standards. For further details use our call centres.
Amazing work. The results were beyond our expectations and our hardwood floor looks absolutely brilliant. We will not hesitate to hire them again in near future. – Henry
Floor Sanding and Polishing Rotherhithe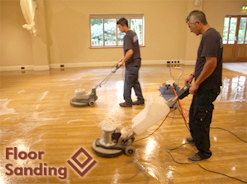 Welcome to our floor sanding firm. We are confident we can make your wood floors better looking. We cover Rotherhithe, SE16 and our services are unbeatable. We offer high quality of performance and our teams are very skilled. The work begins by moving all items away. We prepare the surface and inspect the flooring. We also do gap filling. With several grades we sand the floor, then clean and apply stains and finish. With only a few steps we can make any old floor appear presentable, shiny and clean. Our mission is considered successful when we see our delighted customers. We will be happy to hear from you. Give us a call.
Find Floor Sanding Team Here:
Floor Sanding Team Rotherhithe, SE16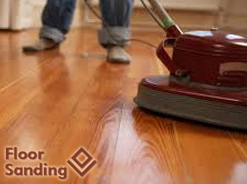 If you want to guarantee the best treatment of your wooden floors, feel free to book our floor sanding that is currently provided in Rotherhithe, SE16. We are sure that we can meet your expectations because we count on a hard working team of employees who pay attention to every aspect of the floor sanding. You can discuss all the steps of the working process with our comprehensive staff that is capable of applying innovative approaches by using the latest equipment. We assure you that our prices are reasonable and fixed and that we will come up with the best offers for floor sanding in the area.